VOITED RAINWEAR - WATERPROOF PONCHOS
HIGH-PERFORMANCE | ECO-CONSCIOUS | MULTI-FUNCTIONAL PROTECTION
High-performance and utilitarian Rainwear designed for multi-functional protection with an eco-conscious fabric choice. Attention to detail is like second nature to us. We design our waterproof poncho with a lifetime of experience in mind. Having spent our professional years living in the mountains as well as traveling to the major capitals of the world, we came up with our version of what the perfect Rainwear would be. Great for your adventures both in the city or spending time in the outdoors and easy to grab whenever the weather takes a turn. 
Your outdoor protector
Quickly take out the waterproof poncho when the skies open and when the clouds part again, it fits right back into your backpack. Ultralight and small, without weighing you down, this is your full-coverage shell with 18.000mm waterproofness and fully seam taped inside that keeps you dry while you're on the go.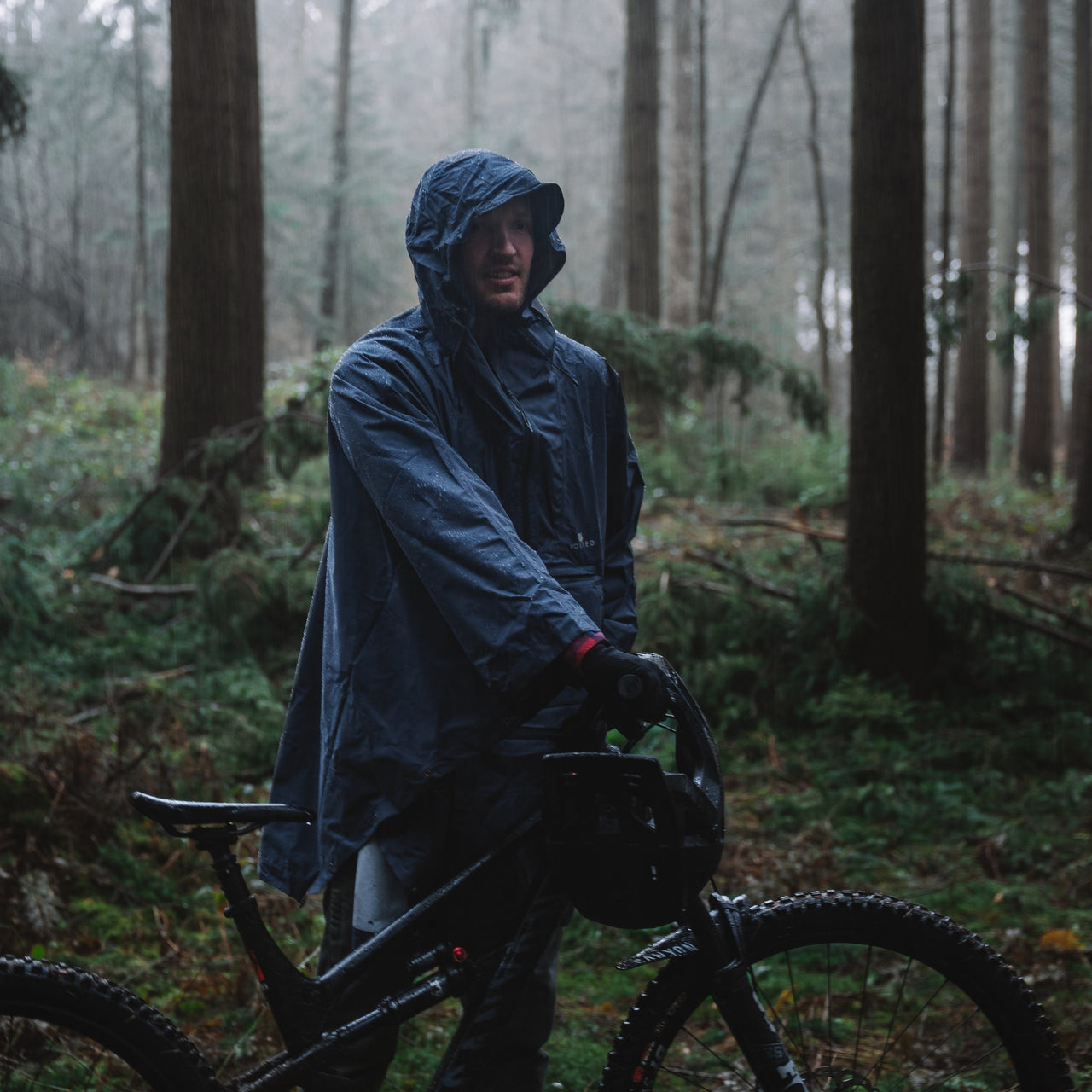 Sustainably functional and versatile
The 100% recycled Packable Rain Poncho is made from Ripstop 50D REPREVE® fabric, which uses post-use plastic bottles as raw material, and packs an array of functional features. The rain poncho hood has a storm visor with metal wire on the edge for better visibility, is shaped so it allows bike helmets to be worn underneath, plus it is adjustable in size in front and back. The reflective logo at the back provides extra security. The roomy build also fits your backpack and easily folds into the small, hidden pouch to create a lightweight (624g / 1.4lbs / 22oz), easy-to-carry pack that you can take anywhere with you. The waterproof poncho even clicks onto your bike and provides a waterproof storage option for your phone or snacks. 
Now you can easily bring a compact, full-protection rain poncho with you wherever you go!