SEAMLESS OUTDOOR/INDOOR FOOTWEAR & CAMPING SLIPPERS
Whether you are in the mountains, enjoying the great outdoors in your camper van, or sitting with your feet up on the couch, VOITED's Footwear and outdoor slippers provide ultimate comfort anywhere. A cushy memory foam inner sole creates a perfect, naturally molded footbed that feels like you're walking on clouds. Paired with an ultra-soft inner lining along with a durable sole that will rival the grip of your favorite rain boots and camping slippers and you have the perfect indoor/outdoor footwear. Wherever your adventures take you, you'll feel right at home with your feet snug in VOITED's Footwear.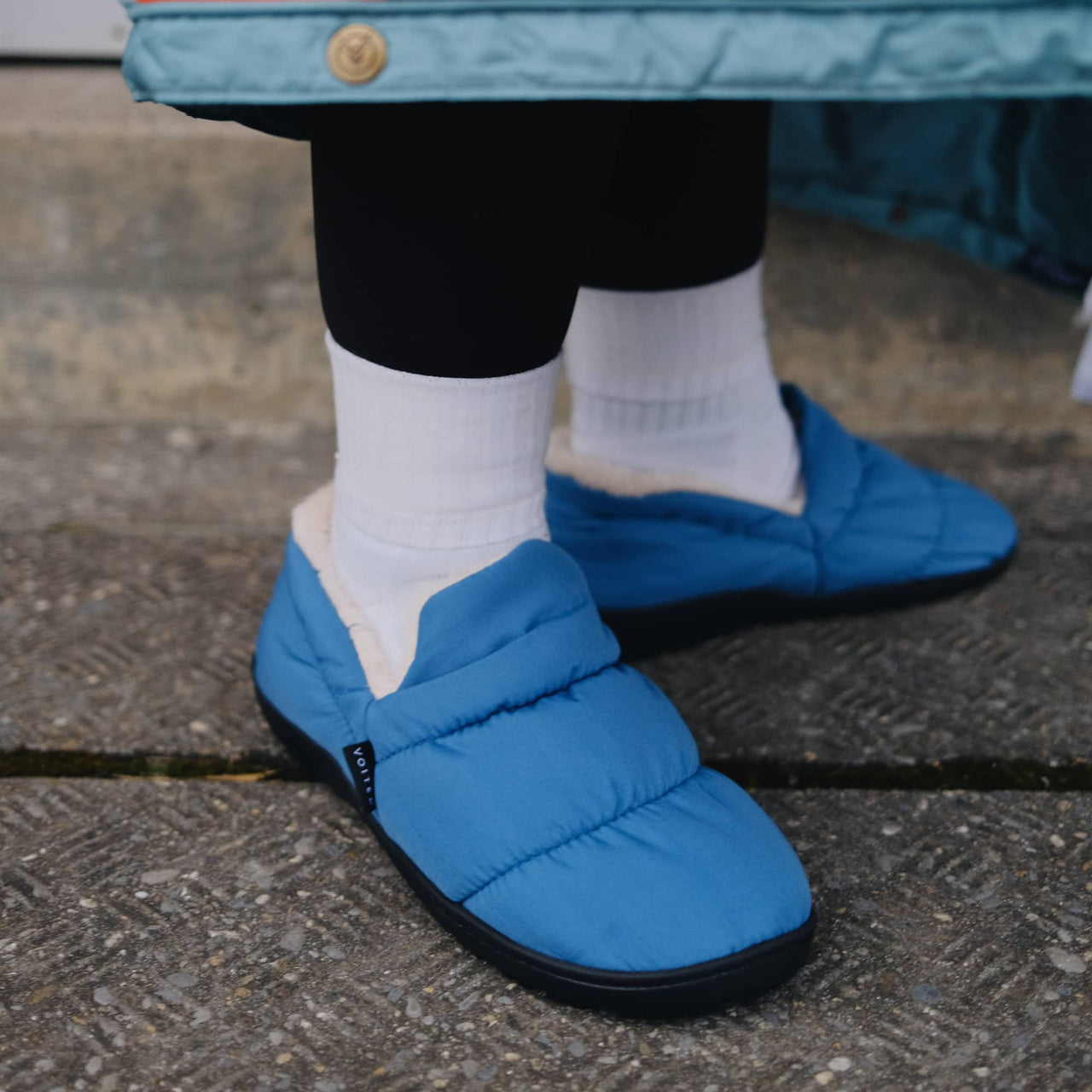 ECO-CONSCIOUSLY HANDCRAFTED
Made with recycled REPREVE® Ripstop fabric, VOITED Footwear is completely eco-friendly for minimal production waste, lightweight for ease of movement, compact for easy packing, and features an Eco-based DWR coating treated fabric to ensure that it is water-repellent to suit any locale.
WHY WE LOVE VOITED FOOTWEAR
"It's tough to find a luxurious, cozy slipper that is also suitable to wear outdoors when we're camping or on one of our expeditions. It's often an either/or situation, but with the Soul Slipper, you don't have to compromise comfort for durability. I was blown away by the quality of the camping slippers, allowing me to go about my activities while keeping my feet warm and dry.
They are light and compact, so they take up no space at all in my backpack and are easy to carry on hikes, which is so important if you're going on a long trail. I can genuinely say that this is the perfect outdoor slipper that is convenient and comfortable to use indoors or at home too. It's such a brilliant extra advantage that these outdoor slippers are entirely eco-conscious too!"